Regular Business Hours:
7am to 5pm Monday-Friday
Special Holiday Hours:
9am to 3pm Saturdays Nov.29, Dec.6, 13, & 20
Closed Sundays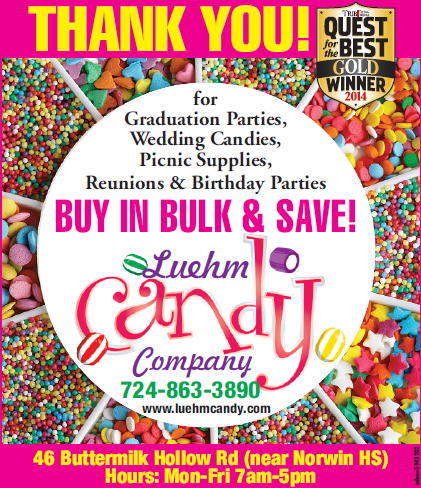 We won Gold in the Quest for the Best!
Tribune Review October 24, 2014
Thanks to our wonderful customers who voted for us!
Today's special features...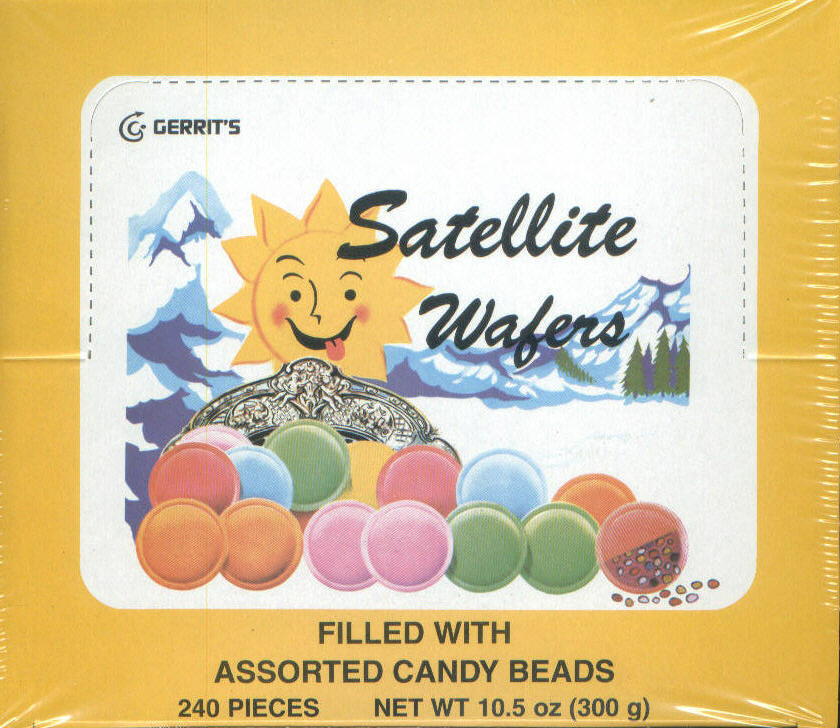 The Original Satellite Wafers!
Order today...ships today!
2 boxes for just $25.00
plus $9.00 shipping ($34.00 total)
Do you remember buying this old-time candy from the corner store when you were a kid? Some kids called them "Flying Saucers" or "Wafers". Satellite Wafers are still manufactured in Belgium and imported by Gerrit Verberg...fresh, delicious and fun to eat!
Luehm Candy Company is a family-owned fourth-generation candy and snack wholesale distribution company. Please feel free to shop our warehouse in person or in our virtual internet store. We specialize in old-time hard-to-find candies, gums ,and snacks. More about us...